Posts for tag: porcelain veneers
By Precision Smiles Dental
May 08, 2017
Porcelain veneers are positive proof that unattractive teeth don't always require an intensive restoration to regain their beauty. These thin layers of translucent porcelain — custom-designed and color-matched to blend with your other teeth — are permanently bonded to the visible side of your front teeth.
Although they can't remedy every tooth defect, they're well suited for mild to moderate disfigurements like chipping, staining or gaps. There are now two types of porcelain veneers: the traditional veneer and the "no-prep" veneer.
The standard veneers require some tooth structure removal, referred to as "tooth preparation." This is because although they're a millimeter or less in thickness, they can still appear bulky if bonded to an unprepared tooth. To accommodate their width, it's necessary to remove some of the tooth enamel. This permanently alters the tooth so that it will need some form of restoration from that time on.
In recent years, however, other veneer options have emerged that reduces — or even eliminates — this tooth alteration. No-prep veneers are so thin they can be applied to a tooth with virtually no preparation. A more common option, minimal-prep, requires only a minor reshaping with an abrasive tool to ensure the fitted veneer looks as natural as possible. Because of their thinness, these veneers also don't have to fit under the gum line like standard veneers.
To obtain no- or minimal-prep veneers, your tooth enamel needs to be in good, healthy shape. They're also best suited for people with small or worn teeth, narrow smiles (the side teeth can't be seen from the front), or slightly stained or misshapen teeth.
Because there's little invasiveness, these low preparation veneers won't typically create tooth sensitivity and they can often be applied without any form of anesthesia. And because tooth structure isn't removed, they can be "uninstalled" to return to your natural look. Of course, that's not always an easy process since the bonding between veneer and the enamel is quite strong, although today's lasers can be used to detach the veneer quite easily.
If you'd like to consider these minimally invasive veneers, talk with your dentist. If you're a good candidate, you may be able to gain a new smile without much change to your natural teeth.
If you would like more information on how veneers can change your smile, please contact us or schedule an appointment for a consultation. You can also learn more about this topic by reading the Dear Doctor magazine article "No-Prep Porcelain Veneers."
By Precision Smiles Dental
February 14, 2017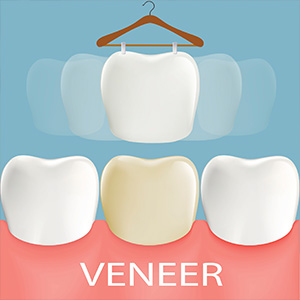 Porcelain veneers have become a popular way to transform a smile. They're ideal for stained, chipped or slightly misaligned teeth. But although they don't need as much tooth preparation as crowns or other bridgework, the traditional veneer still requires some permanent tooth alteration.
Now, there's an alternative: no-prep veneers. With this option we can avoid any tooth structure removal or keep it to a minimum. And it may not even require local anesthesia while applying them.
Veneers are as their name implies: a wafer-thin layer of tooth-colored porcelain that's bonded to the outside of a tooth, much like siding on a house. Although the traditional veneer is usually no more than a millimeter in width, they can still add an unnatural bulky look and feel to a tooth. To compensate, we remove portions of the enamel. A tooth permanently altered this way will henceforth require some form of restoration.
No-prep veneers are much thinner; they also don't extend under the gum line like traditional veneers. At the most the new veneers may only require us to perform some minor reshaping of the enamel, but not to the extent of traditional veneers. And because your tooth isn't permanently altered, we could presumably remove the veneer and return the tooth to its natural state and appearance (although removing the bonding might not be that easy).
There are some situations where some tooth alteration may still be necessary, like oversized or forward-jutting teeth. A bad bite (malocclusion) may require orthodontic treatment first — which in some cases could be an alternative treatment to veneers altogether.
To find out if you're a candidate for no-prep veneers, visit us for a complete examination. From there we can discuss your options and whether we can transform your smile with little change to your teeth.
If you would like more information on cosmetic solutions like porcelain veneers, please contact us or schedule an appointment for a consultation.
By Precision Smiles Dental
July 30, 2015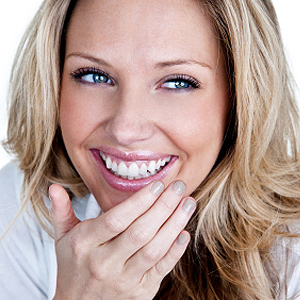 We now have an amazing repertoire in dentistry to restore the look and function of damaged or missing teeth. From tooth-colored crowns to life-like dental implants, we can turn an embarrassing smile into one you're confident to show the world.
But what if your teeth are visually unappealing but structurally sound? Perhaps they're slightly irregular or discolored — do you still need the "heavy artillery" in our arsenal of restoration options?
Not at all — dental veneers that provide amazing aesthetic results with minimal tooth preparation may be an appropriate restoration choice for you. As the name implies, veneers are a thin layer of dental material (usually porcelain) that's permanently bonded to the outside of a tooth. Veneers can be shaped to resemble natural teeth — especially effective for changing the appearance of small or slightly misshapen teeth — and can be customized to match an individual patient's tooth color.
Veneered teeth require very little preparation compared to other restorations; still, most veneer applications do require some permanent enamel removal so that the applied veneers appear natural. In recent years, however, changes in veneer design and materials have made it possible for some patients to receive veneers without some tooth prep.
If taken care of properly, veneers can last anywhere from seven to twenty years (in some cases, more). While their material composition and the bonding process can withstand normal biting forces, wearers need to keep in mind porcelain is a form of glass — excessive twisting or pressures from excessive grinding habits could cause them to shatter.
And because veneers are made of an inert, non-living material, they can't adapt to any changes that may occur biologically to your teeth and gums and may need to be updated at some point in the future. The good news is that a loosened veneer can often be repaired.
If you'd like to know if you're a good candidate for this cost-effective, minimally invasive option, visit us for an examination. Balancing all the factors, porcelain veneers just may be your answer to achieving a better smile.
If you would like more information on porcelain veneers, please contact us or schedule an appointment for a consultation. You can also learn more about this topic by reading the Dear Doctor magazine article "Porcelain Veneers."